The Greenhouse Project
The Dream Greenhouse Project – a step away from reality!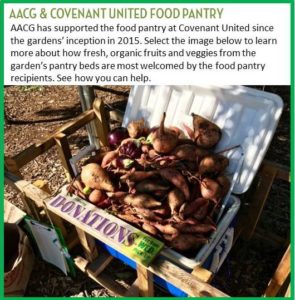 Through a grant from Mrs. Meyers Clean Day, AACG was able to acquire a hoop greenhouse at a significant discount form Sunrise Farms in 2017. This was the first step to making our Dream Greenhouse Project a reality. Now we need your support to cross the bridge by helping us to outfit the greenhouse with all the necessary components.
Adelphi Acre is 100% volunteer run project with the only direct funds coming from membership dues which directly pay the garden's water bill. All maintenance, management of the garden, outreach efforts, events, classes and other special programs are done by volunteers from our garden's community. To support these programs, we have been holding bi-annual plant sales to raise additional funds for the garden with plants purchased from a wholesale nursery.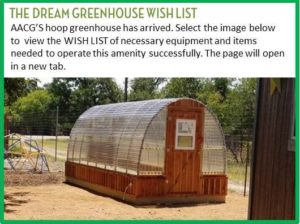 It has been a priority for us from the beginning to be sure we are always taking steps in a direction that will ensure the sustainability of the project for many years to come. We would greatly appreciate your support to help us to take another large step in that direction!
By selecting the linked image to the left, you will be taken to the Greenhouse Wish List page. Here you can view the items that are need to set up the infrastructure of the greenhouse or options to directly fund the project.
EVERYTHING BELOW THIS LINE IS JUST AN IDEA FOR FUTURE POSSIBLE INFO WITH LINKS DESCRIBING ALL THE VARIOUS OUTREACH THINGS WE CAN DO IN MORE DETAIL
---
A working greenhouse at Adelphi Acre will make it possible for us to: