Special Garden Projects
Adelphi Acre Community Garden has a garden variety of educational, beautification, social, and service projects in the works. Members will have an opportunity to make a difference while engaging in activities they love.  As each project becomes active, notices will be sent out seeking assistance with conceiving, construction, and maintenance.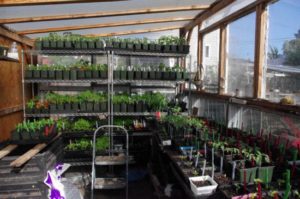 Greenhouse
Timeframe: Completed!
Having a greenhouse could significantly increase fundraising at our bi-annual plant sales because we could start our own plants on site and offer more varieties of plants. It would open up many opportunities for teaching (seed collection, starting seedlings, etc), and also make it possible for us to eliminate costs we now have to purchase plants for our pantry beds and our children's programs. All of this adds to the long term sustainability of the project.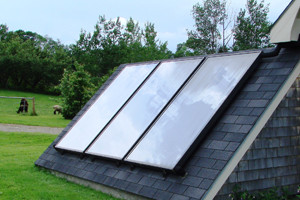 Solar Panels
Timeframe: Completed
We are excited to announce that Adelphi Acre will have solar power courtesy of a generous donation from the Milwood Neighborhood Association. The panels will be installed on the tool shed and provide power to run a light inside the shed, as well as provide a source to charge equipment when needed.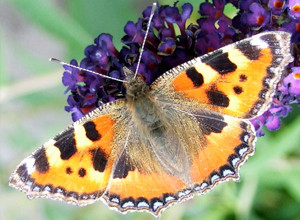 Butterfly Garden
Timeframe: Ongoing
Butterflies are some of the most beautiful and interesting creatures on Earth. The AACG Butterfly Garden, located in the Adelphi section of the site, will eventually be the host for many native Texan Brush-footed, Parnassian, and Swallowtail butterflies. By planting the garden with all of the right kinds of plants and flowers that butterflies love to feed on and lay eggs on, we will certainly have a garden full of butterflies throughout the growing season. We are currently accepting plant donations from the attached Pollinator challenge list. But the Butterfly Garden will be more than just a home for these magnificent creatures! This area will also serve as a wildlife habitat for all the little creatures who call the Acre home, and is being submitted during the 2016 Pollinator Challenge to become certified as an official pollinator habitat.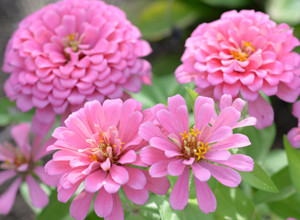 Fragrant Garden
Timeframe: Ongoing
The Fragrant or Contemplative Garden is located in the Amherst section of the garden. The center piece is a classic Luytens bench acquired through a generous donation from the Amherst Texan Mart. This garden will be filled with a variety of fragrant and striking annuals and perennials plants, and eventually, a bird bath with a solar powered fountain element.
Kid's Play Area
Timeframe: Ongoing
So far we've had a jungle gym donated, a Little Library installed by Girl Scout Riley B from Troop 1450, two kid sized picnic tables from Girl Scout Troop 645, and an outdoor blackboard. Still to come – a playhouse to be also installed by a member of troop 645!
Herb Spiral
Timeframe: COMPLETED!
Girl Scout Troop 1450, under the guidance of  Site Director, Neal Charles, installed the Herb Spiral as a community service project. Herbs were generously donated by Countryside Nursery.
Gabion #2
Timeframe: COMPLETED
Gabion # will be installed on the Adelphi side of the garden adjacent to where Adelphi lane and Old Duval road connect.
A dry garden will be created at the Southeastern tip of the site. Its aim is to show gardeners and visitors how they can work with the environment and use drought-tolerant plants that won't need to be watered constantly during the long, dry, HOT Austin summer.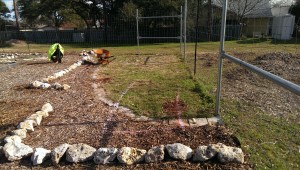 Demonstration Garden
Timeframe: Ongoing
In the on going effort to educate gardeners on new and sustainable methods of gardening, AACG is having a Demonstration Garden installed and sponsored by Countryside Nursery. The garden will include a Key Hole bed, a companion plant plot, and an olla demo bed.